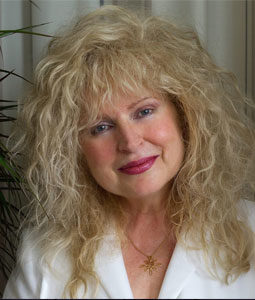 Peggy Phoenix Dubro is a distinguished international speaker and teacher with an extraordinary diversity of talents. She is an original member of the international Kryon team. As co-founder of the The Energy Extension, Inc. she has attained a worldwide presence in the fields of energy balancing and evolutionary living. Since 1988, she has created many new modalities to work with the Universal Calibration Lattice, an evolutionary energy system she discovered within our energy anatomy. She has diligently mapped and worked with this Lattice making her the foremost authority in the world regarding its form and function. These modalities include The EMF Balancing Technique®, Reflections, Yoga for the Lattice®, and the Waves … a brilliant succession of professional trainings and personal empowerment programs.
All of these programs are born of her experience of "no beginning and no end" and the energy of Infinite Love. These programs are designed to support the evolution of consciousness in the fast-changing landscape of today's world. She is an honorary member of the Integrative Psychology Institute in Moscow, Russia and her work is practiced and taught in multiple languages in more than 70 countries.
Her newest modality, EMF Energy Balancing Express is designed to assist individually and collectively in the further development of what it means to be "living energetically aware". This modality is for everyone, it is fun to learn and easy to use on the go in daily life. Peggy now offers dynamically interactive personalized programs for groups and individuals, in person and online.
"Peggy Phoenix Dubro has a gift. She has "quantum sight." This means that with your permission, she can look at your energy, no matter how far away you are, and can "reflect back" the quantum energy within you…much of which you have never seen. Her sessions are the result of 20 years working with the quantum energies within the Lattice, the sphere of co creation that surrounds you, a profound matrix of quantum design that all Humans have. Who better to read and work with this part of your being than the one who has created and stewarded this Lattice work for almost a generation. She has the experience!"
– Lee Carroll/Kryon
"Peggy's innovative work with the field of all life leads us to the place in ourselves where love, healing, and peace begin. Her techniques are practical, effective, and they wo