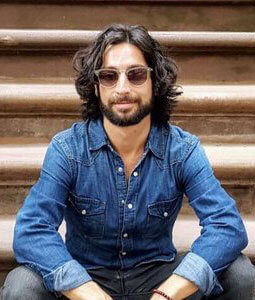 I grew up in New York and had a background in organizing unique Events and Experiences ranging from 7000 person gatherings to boutique events for celebrities. But after some years in the fast paced Event Industry of New York City, I realized that a shift was needed because it was taking a toll on my body. It was at that point that I turned to integrative medicine for wellness.
So I decided to follow my passion in events and newly discovered interest in Wellness and in 2007 moved Costa Rica to build a Wellness Center & Community. That's when Puerta a la Vida was born! Out of deep desire to prototype better, more abundant ways to live – with a focus on true wellness and longevity and quality of life.
I spent the next few years meeting top doctors, healers, and practitioners of various wellness modalities while visiting the top wellness centers around the world. Here I was surrounded by the best of the best and they had such a profound impact on my life. I wanted nothing more than to share their knowledge and wisdom with everyone I knew, through the lense of experiential events & retreats.
So in 2015, I launched Experience Vida – a boutique Event  & Retreat company – focused on producing one-of-a-kind experiences and curated educational content ranging from wellness to social impact, innovation, and beyond.