Dr. Joe Dispenza presents The New Normal – Melbourne 2020
With Dr. Joe Dispenza
July 25, 2020
Learn the science of how your thoughts can create the life you desire.
About this Event
Dr. Joe Dispenza is regarded by many as the foremost authority on the science of change and transformation. He has investigated and documented the progress of his students through rigorous scientific testing, which includes brain scan measurements, heart rate variability monitoring, epigenetic gene expression, immune regulation, gas discharge visualization, and cellular longevity through telomere studies.
In this workshop, Dr. Dispenza will explain the New Normal: how people are healing themselves from chronic illness by thought alone, creating new careers, new job, new relationships, more abundance as well as having inter-dimensional experiences.
The New Normal is accessible to everybody, not just a chosen few. As human beings, we are all part of a living organism. This is a time in history where it is not enough to know—it's a time to know how.
---
In this workshop, you'll learn the fundamental principles behind what it takes to do the uncommon—to reach your true potential, so that it becomes the New Normal for you.
Once you understand the science behind transformation, you have all the tools you need to create the life you deserve and make a big difference in the world.
"When we get better at this, when we reach our true potential, I think we're really going to make a big difference in the world. That's a living organism taking care of itself."
– Dr. Joe Dispenza
Ticket Pricing:
Early Bird Special: $225 (Sale ends 30.5.20)
Full Price: $295
Location:
Plenary 2, Melbourne Convention and Exhibition Centre (MCEC)
1 Convention Centre Place, South Wharf, VIC 3006
Session Times:
Saturday 25th, July 2020
Registration: 8:00am onwards
Doors Open: 9:00am
Event: 10:00am – 5:00pm*
(*Approximate times only)
Notes:
– Seating is General Admission.
– No recording or photography is permitted during the workshop.
– This workshop is not available to any children under the age of 15.
– As a condition of sale, tickets are non-refundable and non-exchangeable.
– Food and refreshments can be purchased in and around the venue.
– Event Terms & Conditions can be reviewed at: https://www.hayhouse.com.au/returns/
Teacher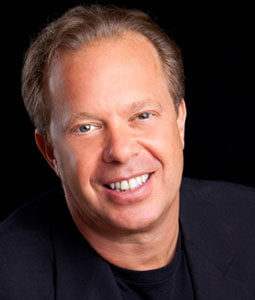 Dr. Joe Dispenza
Joe Dispenza, D.C. is an international lecturer, researcher, corporate consultant, author, and educator who has been invited to speak in more than 32 countries on five continents. As a lecturer and educator, he is driven by the conviction that each of us has the potential for greatness and unlimited abilities. In…
Learn more about Dr. Joe Dispenza