Dr. Joe Dispenza Progressive Workshop Singapore
With Dr. Joe Dispenza
July 17 - 19, 2020
PLEASE NOTE: The LIVE Progressive Workshop is now a limited event. This event is hosted in new countries ONLY.  The Progressive (live or online) is part of the pre-requisite to attend the Week Long Retreat.
PRE-REQUISITES to attend the Live Progressive Weekend:
1.  View the Online Intensive Workshop Video Series. (approx. 8 hours viewing) Access to videos link will be given to you upon booking.
2.  Read Dr. Joe's book: Breaking the Habit of Being Yourself
3.  Dr Joe also requests that you practicing the accompanying meditations in order to to better prepare yourself for being in a live environment with Dr Joe and his fast paced events.
---
The Progressive Workshops are an opportunity for people to retreat from their lives for just a few days, to remove the constant stimulation from their external environment that reminds them of who they think they are as a personality. To separate themselves from the people they know, the places they go, and the things they do at the exact same time, in order to learn some vital information about the new Science of possibility. When you blend quantum physics with neuroscience, and the concepts of neuroplasticity and neuroendocrinology, with a little understanding of psychoneuroimmunology and epigenetics, you get possibility. These words sound intimidating but our students are able to put it all together to produce positive changes in their lives.
It's not enough to understand the information intellectually. This is a time in history where we have to begin to apply it, to begin to experience the truth of our efforts, to take that philosophy and begin to initiate it, to do something with it. And if you do it properly you have some type of trans formative experience and that's what we want for our students. More workshop details below.
---
Dr. Joe will take you through a series of interactive exercises and intensive meditations that will deepen your practice and process of change. During the course of this 2.5 day workshop you will:
Find the sweet spot of the present moment where possibility exists
Change your energy from living in the past to living in a new future
Enter deeper levels of the subconscious mind
Change your beliefs and perceptions
Liberate emotional energy stored in your body, then use it to create a new destiny
Use mental rehearsal to recondition the body to a new mind

Reprogram your genes
Energize your brain
Broadcast new electromagnetic signatures to create new opportunities in your life
Shift from the Newtonian model of reality to the Quantum model of reality
Open the heart
Use your consciousness to command matter
Develop your attention as a skill
Additionally, Dr Joe will be showing some of the latest research that he has done in the last 2.5 years. Dr Joe has made scientific history by studying common people just like you who are doing the uncommon, to inspire you that you have all the tools within you to make measurable changes in your life. If you come to this workshop, we will be sending you a complimentary Intensive Workshop, which has eight hours of good content with a meditation at the end for you to practice. If you watch it before you come, you'll be able to slip into the meditations a lot easier.
You will leave this weekend having experienced powerful and profound shifts inside and outside of you. Many people in the last three years have reported that they literally left this seminar a different person from when they came. As you continue your practice with the tools and techniques you take away from this weekend, you will experience ongoing and significantly noticeable changes in your world.  Please see the Pre-requisites above.
Teacher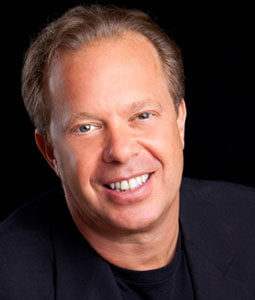 Dr. Joe Dispenza
Joe Dispenza, D.C. is an international lecturer, researcher, corporate consultant, author, and educator who has been invited to speak in more than 32 countries on five continents. As a lecturer and educator, he is driven by the conviction that each of us has the potential for greatness and unlimited abilities. In…
Learn more about Dr. Joe Dispenza