MASTER YOUR INNER WORLD WITH RODOLFO CARRILLO AND JULIE PHAM
June 26 - 29, 2020
IF YOU ARE A TEACHER, PRACTITIONER, HEALER, COACH OR SOMEONE WHO HAS AWAKENED TO YOUR INNER POWER AND WANT TO SHARPEN YOUR SKILLS OF SELF MASTERY AND ADD MORE TOOLS TO YOUR BELT, THEN THIS COURSE IS DESIGNED FOR YOU.
Two Top International Healers and Master Energy Workers come together to teach practical wisdom. 
---
WHAT THIS COURSE IS ALL ABOUT 
Develop a deep understanding of how we operate and impact interconnected elements 
Apply a structure to incorporate this understanding in every aspect of your life
Transcend limitations to actualize your potential and purposeful self
Further develop your skills by stepping into self mastery and adding new tools to your array.
Apply the principle: Master One,  Master All – to quickly alter your life to that you envision.
The Program 
Part 1:
Overview of how complex we are as humans being
Understanding and dismembering our complexity
The seven aspects that interact within ourselves & tools for each of them
Physical body, emotions, belief system, intellect, mind, ego, observer (Self)
Part 2:
Our greater energetic system and it's impact on our daily lives
Chakra system, aura, nurturing our system, effects of imbalances
How to keep our energetic balance – tools and practices
Part 3: 
Our main bodies, how to recognize them and how they're interrelated

Physical, emotional, mental, spiritual bodies

Five guiding principles for a purposeful life

Purpose, Unconditional Responsibility, Beginner's Mind, Interdependence and Compassion

Integrating the principles to our daily life
TEACHERS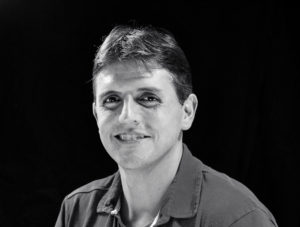 RODOLFO CARRILLO
Leading transformations towards Conscious Organizations and Conscious Leaders through consulting, training and coaching Mission: To contribute to the development of a more conscious society and world, where people and organizations are lead by purpose and interact with compassion. Rodolfo has a very interesting and unique combination of business skills, training experience and spiritual knowledge that triggers profound transformation through his consulting, coaching and training work. His work is motivated by his strong desire to serve others in their own personal and professional development. He has travelled and given talks throughout the world, having visited more than 30 countries and has also lived abroad in cities in the United States and Spain. This gives him a very deep cultural sensibility which he takes advantage of in his work and trainings.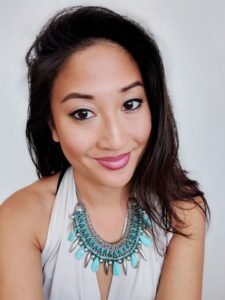 JULIE PHAM
Teacher, Speaker, Healer Julie is an international speaker, personal development coach, and healer. She teaches entrepreneurs, thought leaders, and spiritual enthusiasts to not only tap into their intuition but remove any emotional blocks that are keeping them from living the life they have always dreamed. She teaches Mindfulness, Intuitive  Development, Conscious Business Development, as well as laws of true attraction and manifestation. Julie developed her own healing method called EMR (Energetic Mapping and Restoration) that combines deep cognitive analysis, transformational coaching, and energy work. Julie's professional work includes her Online Courses, Internationals Workshops and Retreats, as well as 1:1 work. She also works with executives and top companies to help them operate at peak performance. Website: www.juliepham.co  Contact: julie@egregora.co