An Evening with Gregg Braden
With Gregg Braden
October 15, 2020
Join Gregg Braden for this energizing and life-changing evening presentation on 15 Oct 2020 in beautiful Melbourne, Australia.
Join Gregg Braden, and a 'tribe' of like minded friends, in an intimate gathering in Melbourne. Among many topics to be discussed during this informative, fun evening, Gregg will share with us, the most up-to-date scientific research, mixed with the ancient wisdom and traditions from indigenous cultures around the World.
Gregg, a scientist and consciousness pioneer, is one of the first presenters in the world to introduce us to the idea that human emotions have a direct impact on our DNA – our health. His presentations are a cornucopia of new thought, new ideas and he will present to you in a down to earth manner that will indeed tantalize all known senses and more.
---
Program Description
New discoveries ranging from human evolution and genetics to the new science of neuro-cardiology (the bridge between the brain and the heart) have overturned 150 years of thinking when it comes to the way we think of ourselves, our origin, and our potential.
The science is clear—within each of us lies an extraordinary potential far beyond what was believed possible in the past. It's this undisputable fact that leads to an even deeper mystery: How do we awaken that potential in our everyday lives?
Join five-time New York Times bestselling author and 2020 Temple Award nominee Gregg Braden on this multi-sensory journey to discover the power of the new human story in your life!
In this highly visual and experiential program, five-time New York Times bestselling author crosses the traditional boundaries between science and spirituality to reveal the science-based techniques that awaken our uniquely human potential of deep-intuition, precognition, advanced states of self-regulation, longevity, and self-healing, and much more. Don't miss this
opportunity to discover why you're not what you've been told, and more than you've ever imagined!
Highlights Of This Program Include:
A special segment dedicated to learning the techniques, and experiencing the proven benefits, of heart-brain harmonization. These techniques are confirmed to be effective by modern science, and parallel those used in practices preserved in ancient and indigenous traditions.
The evidence that overturns mainstream thinking when it comes to our limits, and extraordinary capabilities, capacity and superhuman potentials.
Learn the time-tested and easy-to-use techniques to evoke:

Mirror Neurons and Super learning
Super Memory and Cognition
Conscious Communication
Reduce / prevent the erosion of our DNA time-lock that leads to disease and aging
Apply these discoveries in intimate personal relationships, business relationships, to life-changing decisions, and for core healing from the inside out!
When the evidence no longer supports the story, it's time for a new story.
It's this simple fact that lies at the core of this new program: Human By Design: Awakening The Power of the New Human Story.
Arthur Streeton Auditorium — Sofitel Melbourne on Collins
25 Collins Street, 3000 MelbourneAustralia
Teacher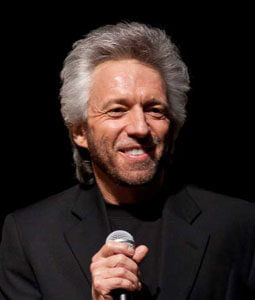 Gregg Braden
Gregg Braden is a rare blend of scientist, visionary and scholar with the ability to speak to our minds, while touching the wisdom of our hearts. — Deepak Chopra, M.D. New York Times best selling author Gregg Braden is internationally renowned as a pioneer in bridging science, ancient wisdom and the real world! 2015…
Learn more about Gregg Braden