Consciousness & Healing Intensive Retreat in MAUI
With Gregg Braden
October 1 - 5, 2020
Join Gregg Braden, Dr. Joe Dispenza, and Dr. Bruce Lipton for an extraordinary life-changing, 5-day retreat on the beautiful island of Maui, Hawaii!
---
Held at the exquisite Sheraton Maui Resort & Spa
Join us for a one-of-a-kind FIVE DAY Intensive Retreat in 2020, with THREE of the top world pioneers, brightest minds, leaders, authors and teachers in the field of science, consciousness, spirituality and healing – Gregg Braden, Dr. Joe Dispenza and Dr. Bruce Lipton – for an extraordinary life-changing event in the beautiful island of Maui. Full days of workshop sessions, presentations, panels and Q&A's!
The depth of their work and teachings combines together decades of research, study, discoveries, knowledge, and practice of the unshakable truths of the incredible power of the human heart, brain, mind, body, and spirit to overcome and transcend any challenge and become the true powerful being you are. Their profound teachings and wisdom have inspired and helped change the lives of millions of people around the world. Experiencing them together in one comprehensive multi-day intensive retreat is nothing short of extraordinary and life-changing!
This program is designed to give you the maximum opportunity to do the deeper work that is the focus of our time together with these profound teachers.
You will hear the latest groundbreaking information, experience, practice and receive tools to implement in your day to day life and spiritual path evolution.
A place where people from all over the world will come together to discover and make personal extraordinary breakthroughs and transformation, experiencing higher levels of consciousness, awareness, and state of being. The coherence of the unified filled with potentials that are created by everyone is tangible, accessible and powerful.
"It is scientifically proven that the body can heal by thought alone."
– Dr. Joe Dispenza
"We are never more than a belief away from our greatest love, deepest healing, and most profound miracles."
– Gregg Braden
"We are made in the image of God, and we need to put Spirit back into the equation when we want to improve our physical and our mental health."
– Dr. Bruce Lipton
Sheraton Maui Resort & Spa
2605 Kaanapali Parkway,
Lahaina, Maui, HI 96761 USA
Teacher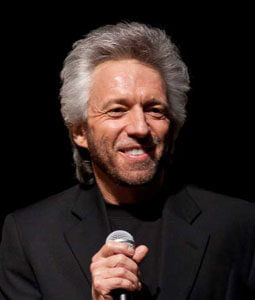 Gregg Braden
Gregg Braden is a rare blend of scientist, visionary and scholar with the ability to speak to our minds, while touching the wisdom of our hearts. — Deepak Chopra, M.D. New York Times best selling author Gregg Braden is internationally renowned as a pioneer in bridging science, ancient wisdom and the real world! 2015…
Learn more about Gregg Braden