The Mystery and Meaning of Chaco Canyon
With Gregg Braden
September 9 - 14, 2020
Join Gregg Braden starting September 9 – 14th to uncover the incredible history and mysteries of the Chaco Canyon!
---
Chaco Canyon is truly a mystery. Home to the American Southwest's densest concentration of high quality pueblos, there are few places anywhere that host such a combination of celestially aligned buildings and intriguing petroglyphs. The canyon also holds its own gem, the structural complex known as the "Great Houses," which is not an exaggeration; the larger of these houses takes up several acres and contain upwards of 600 rooms. The strange thing is, Chaco Canyon is high desert terrain, with blistering summer days and bitter winter nights. These temperatures, along with an average annual rainfall of 9 inches, beg one obvious question: why would a people transport more than 200,000 trees over 70 miles, then quarry hundreds of millions of building stones, in order to build a city in such an inhospitable location?
Over a thousand years ago a mysterious clan of people found their way to a secluded canyon in the high desert of Northern New Mexico. While scientists can only speculate as to who these people were and where they came from, the sophisticated legacy that they left behind cannot be disputed. Between 900 and 1150 AD, the inhabitants of the area, known today as Chaco Canyon (pronounced chaa-co) built the most advanced civilization known in North America until modern times. During their brief stay of 250 years the Chacoans built fifteen separate complexes containing massive ceremonial chambers (circular kivas) below ground level, grew sustainable sources of food in the arid desert, accomplished sophisticated astronomy and developed the architecture for multi-story buildings—all unlike anything seen in North America until the 20th Century.
Though the excavations to solve the mystery of Chaco Canyon began over one hundred years ago the discoveries have led to even deeper questions. Scientists still cannot answer with certainty who the Chacoans were, where they came from, where they learned their advanced knowledge of astronomy, mathematics, architecture and agriculture, and why they left what they created so quickly. And, perhaps most important of all, the question remains as to what the inhabitants of Chaco Canyon knew in their time, that may help us today in our time of personal and global extremes? To answer these and similar questions we must view Chaco Canyon within a larger context of time, cycles of change and where we are in those cycles today.
Don't miss this rare opportunity to join New York Times bestselling author Gregg Braden on a once-in-a-lifetime journey as he shares leading-edge discoveries on the mystery and meaning of Chaco Canyon. As a long-time resident of Northern New Mexico Gregg has explored the Four Corners region extensively and led groups into Chaco Canyon for over a quarter century.
This multi-experiential program begins with a visual classroom orientation of the sites, the discoveries, and the unsolved mysteries, followed by two days of hands-on exploration and experience in Chaco Canyon. The trip includes one day of a walking tour through the key archaeological sites that have been excavated in and around the canyon, followed by a second day of hiking into another part of the canyon to experience the exposed remains of a known, but as of yet, un-excavated temple site. This pilgrimage/journey/exploration is your opportunity to:
Explore and experience the key archaeological sites found in Chaco Canyon, and nowhere else in the world, that make Chaco a UNESCO (United Nations Education Scientific and Cultural) Heritage Site!
Expertly guided hike along the petroglyph covered canyon walls that lead to the exposed portions of un-excavated Chaco sites in their original condition!
See for yourself the only intact petroglyph in North America believed to document the supernova explosion in the year 1054 AD that created the Crab Nebula!
See the mysterious roads, visible only from space, discovered in the 1970s from Apollo mission infrared images. These roads are perfectly straight, uniform width, and run through Chaco Canyon as well as connect it with other archaeological sites in the Four Corners area!
Discover the clues as to why the site was suddenly abandoned and what the clues mean for us today!
Gregg will personally orient and lead this intimate group in a responsible and professional way that assures a safe and memorable learning experience. Through a powerful synthesis of easy-to understand science and the wisdom traditions of the past, "The Mystery and Meaning of Chaco Canyon" is a multi-experience program designed to find new meaning for us on a personal level and renewed hope for the positive new world that is emerging before our eyes!
Join Gregg as he personally orients and leads this intimate group on a multi-experiential & unique journey to explore the mystery of Chaco Canyon and discover who the Chacoans were, where they came from, where they learned their advanced knowledge of astronomy, mathematics, architecture, and agriculture, and why they left what they created so quickly.
Teacher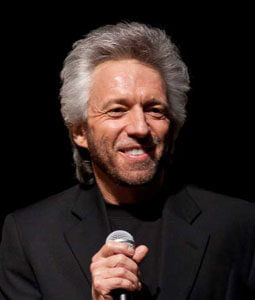 Gregg Braden
Gregg Braden is a rare blend of scientist, visionary and scholar with the ability to speak to our minds, while touching the wisdom of our hearts. — Deepak Chopra, M.D. New York Times best selling author Gregg Braden is internationally renowned as a pioneer in bridging science, ancient wisdom and the real world! 2015…
Learn more about Gregg Braden