From Chaos To Coherence Intensive Retreat with Gregg Braden, Dr. Bruce Lipton and Nassim Haramein
With Gregg Braden
September 17 - 20, 2020
Very special four-day retreat with renowned best selling authors and speakers Gregg Braden, Dr. Bruce Lipton and Nassim Haramein at the Hyatt Regency Tamaya Resort & Spa in the majestic and tranquil desert sacred lands of Santa Ana Pueblo, New Mexico, USA (between Albuquerque and Santa Fe).
Spend close, rare time with Gregg, Bruce and Nassim as they lead you through some of the most recent discoveries merging science and spirituality in the alchemy of the human heart.
---
This program is designed to give you the maximum opportunity to do the deeper work that is the focus of our time together with Gregg, Bruce and Nassim.
The duration of each day spent up close with their teachings, all set in the rugged beauty of New Mexico's high desert and on the native Santa Anna pueblo, contributes to a unique personal experience that's just not possible at the larger keynote oriented conferences.
Don't miss this opportunity to join Gregg Braden, Dr. Bruce Lipton, Nassim Haramein and attendees from throughout the world for this heart-based retreat based upon their lifetimes of exploration, knowledge, wisdom, and love!
An experience of a lifetime!
Teaching Program:
Bestselling authors and award-winning presenters Gregg Braden, Dr. Bruce Lipton, and Nassim Haramein provide a paradigm-shattering synthesis of ancient wisdom and frontier science, new knowledge that reveals the planet is experiencing an extraordinary evolutionary event … the dawn of a new civilization. Gregg, Bruce, and Nassim will lead us beyond climate change, collapsing economies and religious extremes to show that such chaos is a natural step in an unfolding process, rather than the tragic end to a broken planet.
Presenting new research ranging from human evolution and epigenetics to the new field of neuro-cardiology (the bridge between the brain and the heart), Gregg, Bruce and Nassim describe discoveries that overturn 150 years of conventional scientific knowledge. The empowering new science of how heart, mind and spirituality interface biology and genetics, illuminates the mechanisms by which thoughts, attitudes, and beliefs create the conditions of our bodies and our place in the world. Once the big picture is recognized, the choices and opportunities to manifest a better life and a better world become obvious.
The extended format of this program includes:
In this responsibly presented, fast-paced, highly visual and experiential program, Gregg Braden, Dr. Bruce Lipton, and Nassim Haramein go beyond the mainstream thinking to reveal the discoveries that have reversed a century of thinking when it comes to us, our limits and capabilities. Join Gregg, Bruce, and Nassim in this extended program based upon material from Gregg's new series of un-published books, Bruce's visionary research and Nassim decades of research and discovery. Together they draw upon 100(+) years of combined experience to merge modern science and ancient, mystical, and indigenous wisdom to reveal the time-tested keys for thriving in life's extremes.
Highlights Of This Program Include:
Access to the sacred beauty of New Mexico's high desert —the Santa Ana pueblo— where we will be staying!
A special segment dedicated to learning the techniques and experiencing the proven benefits, of heart-brain harmonization. These techniques are confirmed to be effective by modern science and parallel those used in practices preserved in ancient and indigenous traditions.
Advances in physics and cell biology that emphasize the organizing role of conscious awareness and the molecular mechanisms that bridge the mind-body connection.
A special segment dedicated to new discoveries, techniques, and protocols for DNA longevity!
Gregg's unpublished research (including archaeological evidence) that overturns 150 years of mainstream thinking when it comes to human origins and the extraordinary implications in our lives!
Multiple opportunities to experience and fine-tune your skills of heart intelligence!
Discovering the 5 false assumptions of science that our society is based upon, why they're changing our lives today, and how to use the new discoveries to your advantage!
Learning to discern between your thinking mind and your heart's intelligence as it reveals decisive answers to your life's most difficult decisions, and how to trust what you learn!
How mechanisms in your cells act as master switches through which your thoughts, attitudes, and beliefs create the conditions of your body and of your place in the world.
Why the oft-dismissed placebo effect is actually the most powerful healing tool you have
Quantum physics and biology – new links between two branches of sciences that will astonish and inspire you.
Much, much more!
Hyatt Regency Tamaya Resort and Spa
1300 Tuyuna Trail
Santa Ana Pueblo
New Mexico, USA, 87004
Teacher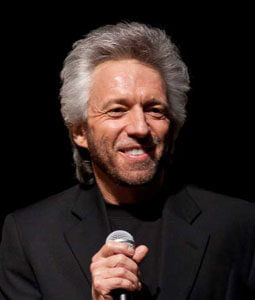 Gregg Braden
Gregg Braden is a rare blend of scientist, visionary and scholar with the ability to speak to our minds, while touching the wisdom of our hearts. — Deepak Chopra, M.D. New York Times best selling author Gregg Braden is internationally renowned as a pioneer in bridging science, ancient wisdom and the real world! 2015…
Learn more about Gregg Braden